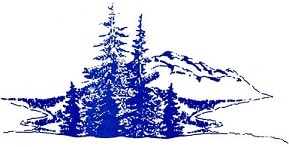 Timberline Auto Center
Timberline Auto Center can help make your visit to Libby and the surrounding area a lot easier with a rental car. We have a modest selection of vehicles at competitive rates and provide fifty free miles per day! Rent by the day, the week, or the month. The choice is yours.
In the unlikely event that your vehicle is disabled or inoperable due to an auto accident or mechanical failure, we will do our best to make the repair process as simple and hassle free as possible. To provide you with transportation while your vehicle is being repaired or serviced, we will respond quickly to accommodate your request by completing the required documents and finalizing any administrative duties on your behalf.
The following are the general requirements to rent a vehicle from Timberline Auto Center:
Drivers renting a vehicle from Timberline Auto Center must be 21 years of age or older.
Timberline Auto Center requires that all rental car drivers provide a valid, unexpired driver's license. 
Driver's licenses must not be any form of a learner's permit, a temporary license, or a photocopy of the original document.
The driver of the rental vehicle must present a valid major credit card in his or her own name at the time of rental.
Proof of full coverage automobile insurance that will transfer to the rental vehicle will be required at the time of rental. 
The driver of the rental vehicle must be listed as a covered individual under the automobile insurance policy.
For rental availability or for additional information, please contact our business office at 406-293-4128.